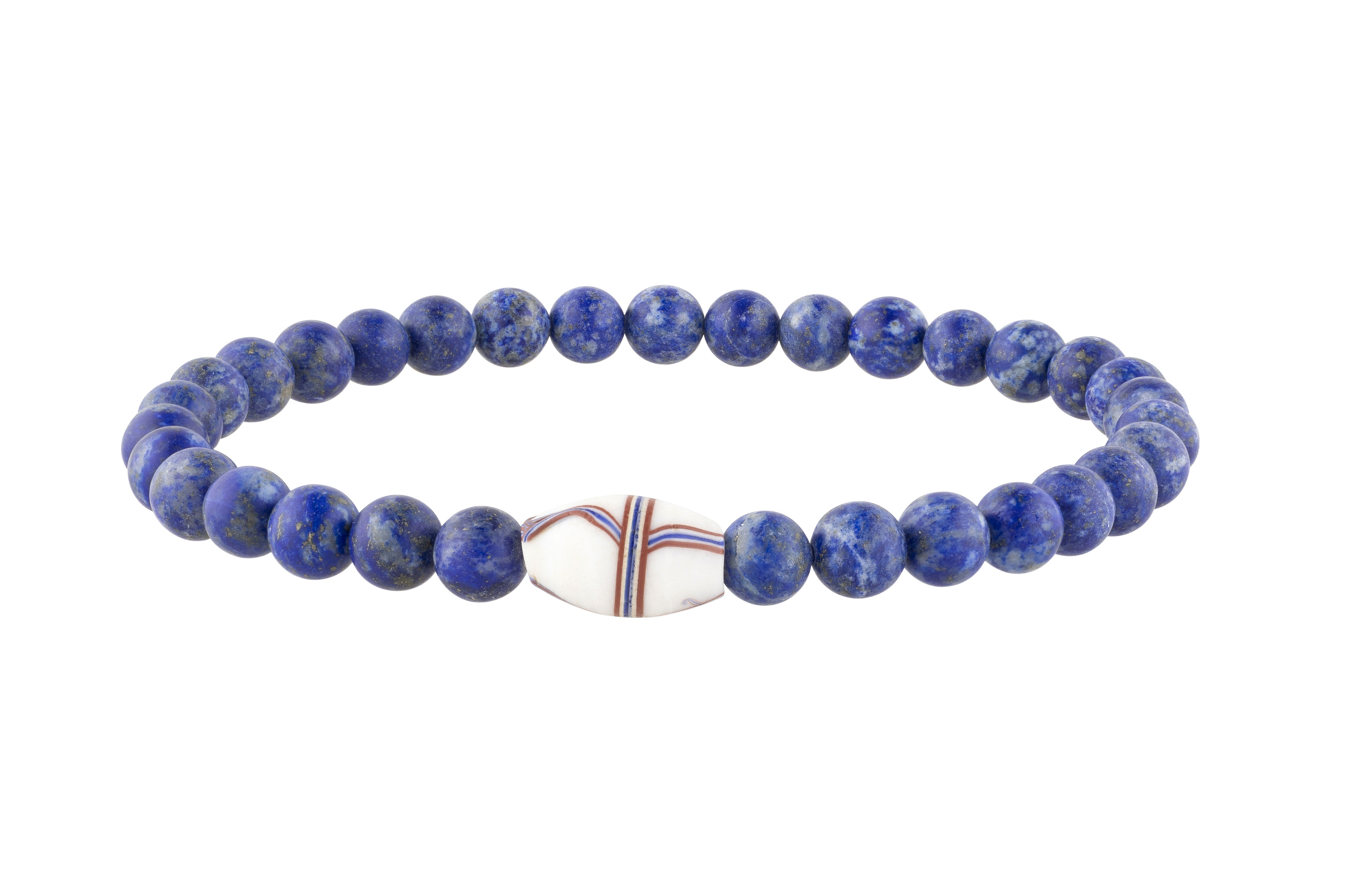 Achilles - warrior
Spivey Cufflinks
Matte lapis lazuli and French Cross made from shell 6mm beaded bracelet. Lapis lazuli has been associated with strength, royalty, wisdom, and truth. Embellished with the cleansing stone Jade, this bracelet is a potent talisman. 
Named after the bravest and greatest warrior of of the Trojan War, Achilles. He was a master of weaponry, particularly with swords and spears, and his seemingly supernatural moves in combat inspired the rest of his fellow Greek warriors. 
Through the ages, beads have been used by nearly every culture as a form of art, prayer, a symbol of an individual's social status, and as a medium of barter for supplies. Today and for the unforeseeable future, the art and love of beading will continue to be an important part of every culture worldwide.