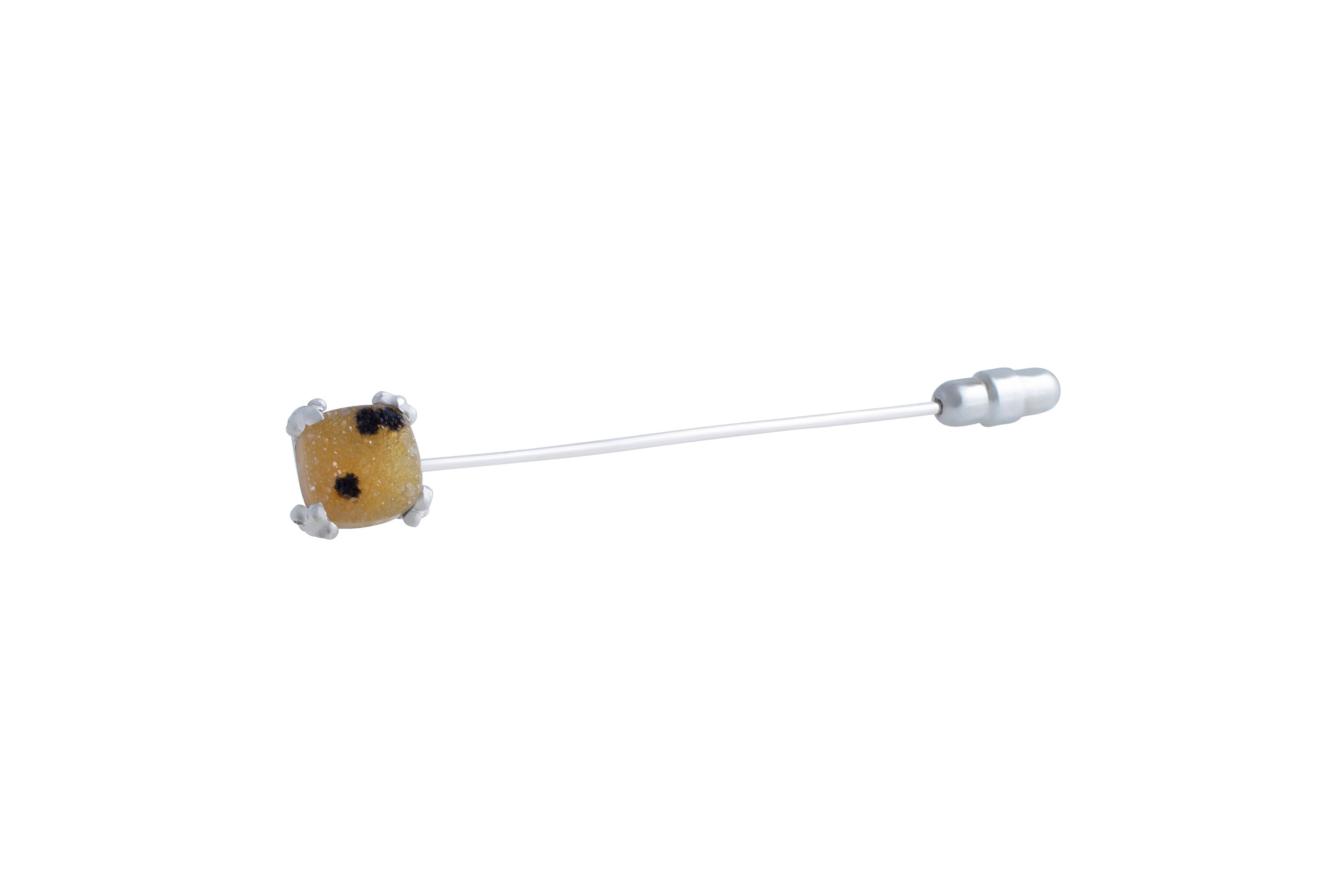 Speckled marigold drusy lapel - good vibrations
Spivey Cufflinks
Speckled Marigold Drusy mixed metal lapel pin. On my visits to India and Nepal, marigolds were the prominent flower around the temples I visited.
As a tribute to the marigolds, I have hand selected a few drusy's that remind me of the marigolds. Marigolds are linked to the powerful strength of the sun and have been called the "herb of the sun", exuding good vibrations and joy.
Many ask, what is a drusy exactly? The creation of Drusy starts with stone, minerals, and water. As it forms it starts to look like sparkly, white sugar crystals that have been sprinkled over the surface of the host stone, which is usually some type of Agate.  Formations of these crystals come in a wide variety of colors, all dependent on what minerals are present when they are forming.